The All American Dictionary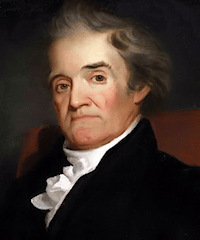 Webster's 1828 Dictionary contains the foundation of America's heritage and principal beliefs. It is contemporary with the American Constitution.
It is an excellent reference for classical literature, Bible studies, history papers, and the ground work of explanation and reasoning for America's national documents.
Christian readers will find it rewarding to compare Webster's definitions of such words as: marriage, education, sin, law, faith, and prayer, with those given in any modern dictionary. The difference gives an appreciation of early American values.

Effeminate
EFFEM'INATE, adjective [Latin effoeminatus, from effoeminor, to grow or make womanish, from foemina, a woman. See Woman.]
1. Having the qualities of the female sex; soft or delicate to an unmanly degree; tender; womanish; voluptuous.
The king, by his voluptuous life and mean marriage, became effeminate and less sensible of honor.
2. Womanish; weak; resembling the practice or qualities of the sex; as an effeminate peace; an effeminate life.
3. Womanlike, tender, in a sense not reproachful.
EFFEM'INATE, verb transitive To make womanish; to unman; to weaken; as to effeminate children.
EFFEM'INATE, verb intransitive To grow womanish or weak; to melt into weakness.
In a slothful peace courage will effeminate
First Occurrence in the Bible(KJV): 1 Corinthians 6:9