The All American Dictionary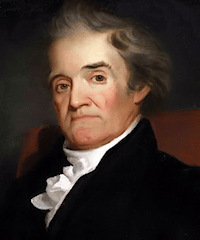 Webster's 1828 Dictionary contains the foundation of America's heritage and principal beliefs. It is contemporary with the American Constitution.
It is an excellent reference for classical literature, Bible studies, history papers, and the ground work of explanation and reasoning for America's national documents.
Christian readers will find it rewarding to compare Webster's definitions of such words as: marriage, education, sin, law, faith, and prayer, with those given in any modern dictionary. The difference gives an appreciation of early American values.

Bittern
BIT'TERN, noun A fowl of the grallic order, the Ardea stellaris, a native of Europe. This fowl has long legs and neck, and stalks among reeds and sedge, feeding upon fish. It makes a singular noise, called by Dryden bumping, and by Goldsmith booming.
BIT'TERN, noun [from bitter.] In salt works, the brine remaining after the salt is concreted. This being laded off, and the salt taken out of the pan, is returned, and being again boiled, yields more salt. It is used in the preparation of Epsom salt, the sulphate of magnesia, and of Glauber's salt, the sulphate of soda.
First Occurrence in the Bible(KJV): Isaiah 14:23