The All American Dictionary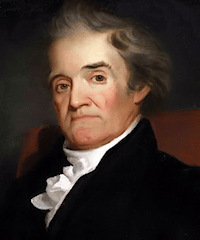 Webster's 1828 Dictionary contains the foundation of America's heritage and principal beliefs. It is contemporary with the American Constitution.
It is an excellent reference for classical literature, Bible studies, history papers, and the ground work of explanation and reasoning for America's national documents.
Christian readers will find it rewarding to compare Webster's definitions of such words as: marriage, education, sin, law, faith, and prayer, with those given in any modern dictionary. The difference gives an appreciation of early American values.

Tillage
TILL'AGE, noun The operation, practice or art of preparing land for seed, and keeping the ground free from weeds which might impede the growth of crops. tillage includes manuring, plowing, harrowing and rolling land, or whatever is done to bring it to a proper state to receive the seed, and the operations of plowing, harrowing and hoeing the ground, to destroy weeds and loosen the soil after it is planted; culture; a principal branch of agriculture. tillage of the earth is the principal as it was the first occupation of man, and no employment is more honorable.
First Occurrence in the Bible(KJV): 1 Chronicles 27:26