The All American Dictionary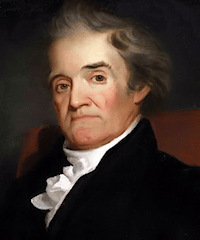 Webster's 1828 Dictionary contains the foundation of America's heritage and principal beliefs. It is contemporary with the American Constitution.
It is an excellent reference for classical literature, Bible studies, history papers, and the ground work of explanation and reasoning for America's national documents.
Christian readers will find it rewarding to compare Webster's definitions of such words as: marriage, education, sin, law, faith, and prayer, with those given in any modern dictionary. The difference gives an appreciation of early American values.
A breath of fresh air in an era of political correctness and subjectivism.
Word of the Day:
Comely
COMELY, adjective
1. Properly, becoming; suitable: whence, handsome; graceful. Applied to person or form, it denotes symmetry or due proportion, but it expresses less than beautiful or elegant.
I have seen a son of Jesse ... comely person. 1 Samuel 16:18.
I will not conceal his comely proportion. Job 41:12.
2. Decent; suitable; proper; becoming; suited to time, place, circumstances or persons.
Praise is comely for the upright. Psalms 33:1.
It is comely that a woman pray to God uncovered? 1 Corinthians 11:13.
O what a world is this, when what is comely envenoms him that bears it.
COMELY, adverb Handsomely; gracefully.